Driver & owner of the #65 NASCAR modified
Gunther's Bio
Learn more about Bobby Gunther Walsh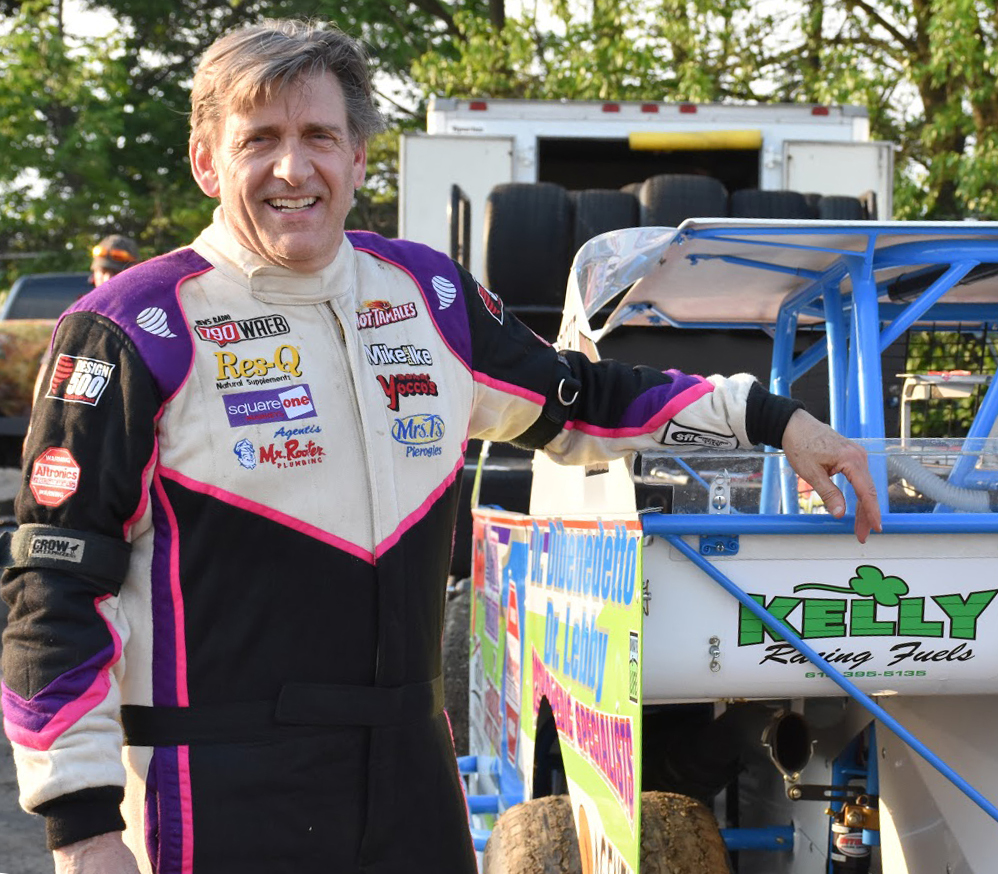 Driver & Car Owner
Bobby Gunther Walsh, driver & owner of the #65 NASCAR modified has 44 years experience as an on-air radio & television personality. In addition to Gunther's morning show being broadcast on Newsradio 790 WAEB weekdays from 5-10am, he is also simulcast on Service Electric Cable TV – dial position 50. You can also listen at 790 waeb.com and by downloading the iHeartRadio app, you can hear his morning show on your iPhone or iPad.
At Grandview Speedway, the shortened 2020 season saw Bobby win two heat races and qualify for just over a third of the features. It was not one of Gunther's better years. But at least with the new chassis and all the different setups we tried we learned a lot. Hopefully this helps us hit the ground running in 2021.
When he is not racing, he is spending time with his family, his daughter Katelynn, and his granddaughters Evelynn and Lilah. They are what give him the most joy.
Television and Radio Personality
During the week you will also find him doing something else he loves, his morning radio show. It is that career that gives him the opportunity to drive dirt modifieds. It's not just the on-air advertising that he gives to his race team sponsors, it's his reputation with his audience, and his commitment to the valley that really attracts sponsors both for his race team and the radio station.
Gunther helps numerous and diverse sponsors market & promote their businesses both on the air and at the race track. From brainstorming ideas to product endorsements, gunther does whatever it takes to help his sponsors succeed!
Gunther also devotes countless hours throughout the year for charities such as:
Animals in Distress ($212,000+ during the 2020 radiothon)
The Center for Animal Health & Welfare ($134,000+ raised during 2021 bowl-a-thon)
The Children's Home of Easton (2020 Christmas party: over 300 presents and over $185,000 in cash)
The Allentown Rescue Mission for the Homeless (over $150,000 raised during the 2019 spaghetti dinner) *no dinner in 2020 due to COVID
Folds of Honor (over $75,000 raised in 2020.)
Plus, the Leukemia and Lymphoma Foundation, the Love Ran Red Foundation and Parkettes Gymnastics. These are just some of the organizations for which Gunther has raised hundreds of thousands of dollars – as well as public awareness.

In 2014 Gunther received a Cystic Fibrosis Champion of Change award for his years of dedication to the northeast chapter of the Cystic Fibrosis Foundation.

In 2013 Gunther won Lifepath's Lehigh Valley community service award.

In 2008 Gunther won the society of volunteer fundraisers humanitarian award.
Many sponsors realize the value of Gunther's community involvement, and they support his efforts, but they also realize how they and the community benefit.
On and off the track, Bobby Gunther Walsh generates great media exposure. No one else at this level of NASCAR can promote businesses like Gunther can & will!!!
If you'd like to be involved as a sponsor with a team that is successful where it counts, your cash flow, feel free to contact Bobby at gunther@guntherracing.com or call 610-657-9507.