The Annual NewsRadio 790 WAEB Christmas Present Drive for the Children's Home of Easton runs Nov. 26th – Dec. 18, 2020
Check out the Wish List Below and Select a Gift for the Child of your Choice. Please call the Children's Home of Easton Donation Line at 610-841-4999 to let us know that you will be purchasing a gift for that child so we can mark it off our list. If you call during Gunther's show (Weekday Mornings 5:00am-10:00am) you will be able to participate in challenge hours where your donation dollars can be doubled!
Special thanks to: MtM Financial Group – home of More than Money with Gene Dickison, Ironton Telephone Company, Gunther Racing and PenTeleData!
Gifts are listed next to child's name. Gifts that have been purchased are "RED"
Key: Green means gifts have not been bought yet. Red means the gift has been bought.
Additional Notes about the Christmas Present Drive / Party:
CHANGE FOR 2020… the WAEB PRIZE OFFICE remains closed. Please DO NOT DROP OFF GIFTS AT OUR OFFICE!
Please drop off ALL GIFTS off at the Children's Home of Easton (2000 South 25th Street, Easton, PA 18042). Please try to have all gifts dropped off by Weds. Dec. 16, 2020. Hours of operation at the Children's Home of Easton are 8:30am to 4:30pm – Monday -Friday. Listeners can drop off gifts any time during those hours. Please try to CALL first before arriving. Phone number is 610-258-2831. Listeners can drop gifts off at the CHE main office. CHE will follow all CDC guidelines for visitors and guests MUST wear a mask to enter the building.
* PLEASE NOTE: All gifts should be unwrapped, however please mark the Name & Age of the child on your gift! The Children's Home will also accept donations of gift wrap, tape, etc. Thank you! *
*WAEB and the Children's Home of Easton will be hosting a Children's Christmas Party on Saturday, Dec. 19, 2020 for the Children living at the Home. Unfortunately, this party will NOT be open to the public this year. We welcome you to listen to the PARTY LIVE ON WAEB on Sat. Dec. 19th from 12-1pm, or catch the Re-Broadcast on Christmas Day! Thank you for your understanding!!
If you have any additional questions, please call 610-258-2831 ext. 110 or visit 790WAEB.com keyword: Gunther!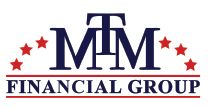 | | | | | | | | |
| --- | --- | --- | --- | --- | --- | --- | --- |
| NAME | M/F Age | Gift 1 | Gift 2 | Gift 3 | Gift 4 | Gift 5 | Gift 6 |
| Aaron C. | M-11 | Jurassic World Evolution Complete Edition for Switch | Lego Minecraft | Sugar Creek Gang Books 1-6 | Indescribable by Louie Gigli | Pokemon Sword game | Pokemon: Let's Go Eavell Game |
| Aneesa H | F-16 | Real Chop Sticks | stuffed animals | Anime or Manga books | Rick and Morty Hoodie, shirt, throw blanket, etc | Vans Old SkoolPlatform skate shoes Size 8 | BTS (boy band) Shirt, poster |
| Arlo S | M-16 | Yu-Gi-Oh card sets | Switch game Rivals of Aether | Undertale Switch game | black watch | The Wheel of Time series books 7-14 | Star Wars Squadron game for XBOX 1 |
| Ava R | F-2 | Melissa & Doug Nesting & Sorting Barns and Animals | Daniel Tiger Girls 3T PJs | Fisher Price Little People Caring for animals farm | Baby Shark Alphabet Bus | Toddler Play-Doh set | My First Finger Paint Set |
| Bella C | F-15 | LED lights with remote | Markers and Art supplies | Make Up Kit | Hair Scrunchies | Fluffy, soft blanket | cute socks/ fluffy socks |
| Blain W | M-19 | Pots & Pans | Tapestry | Dish set: plates and bowls | Men's Bath and Body Works | Seat Covers for | Books about financing, social reasoning, leadership |
| Daeveon S | M-14 | Nike socks | basketball | Red T-shirts med | Drawing pencils | Black Crocs size 8 men's | (Basketball) Hoop Hamper |
| Dalilah D | F-3 | Baby doll | Disney Princess Toddler Doll | Toddler Books | Dress up Trunk and Clothes | Happy Napper | Tea Party Set |
| Dallas H | M-18 | Decor Lights | LED Lights with remote | PS4 controller | Keyboard | Journals | Wireless mouse |
| Derek G-B | M-17 | The Eyes of Bayonetta 2 Artbook | Bayonetta Cotton Hoodie from liveheroes.com | Xenoblade Chronicles 2 | Basic Mathematics book by Hugh Neil | Bayonetta long sleeve t-shirt size Lg white or black | Algebra 1 for Dummies book |
| Emma C | F-6 | Just Dance 2021 game for Switch | Dolly and Me Matching Clothes size 6/7 | Green Apple Joy Con Controller (Best Buy) | Anything Barbie | Girls Earrings for pierced ears | Anything Disney Princesses |
| Evan C | M-8 | Super Mario 3D AllStars Game Switch | Anything Lego Minecraft | Golden Thomas Mini Train | Melissa & Doug Play Money Set | Bat Man Pop Up Tent | Grey Joy CoController for Switch |
| Getsemani R | F-15 | Flat Iron | MP3 Player | Art Supplies | Blow Dryer | Bath Robe Med | Victoria's Secret Lotion |
| Grace H | F-17 | Black Champion Windbreaker 2X | Black Joggers 2X | 50 foot LED lights | Body Mirror | Black Fuzzy Slides size 11 | Big Blue Fuzzy Rug |
| Hailey K | F-12 | Rose Fragrance Perfume | Make Up | Glow Up BlueTooth Speaker | Lanyard Maker | From Amazon Womens Casual sweatpants w/Drawstring Size Med Color Grey | Stephen King Books: It or The Outsider |
| Jamaal B | M-18 | Black Robe LG | Lebron James Basketball Posters | Fuzzy Blanket | Adidas Slides size 9 | R L Stine Books: Hunger Games | Black Wallet |
| Ja'niya M | F-11 | LOL Surprise Remix toto dolls 4 pack | Nerf Ultra Pharaoh Blaster | Black Nike Hoodie kids LG | Black Puffer Vest from Old Navy Kids LG | I am Enough by Grace Byers | Black Umbrella |
| Jazell A | F-15 | LED Lights for bedroom Long set | Flat Iron | Nike Socks Black & White | Fuzzy Blankets Black or Blue | Dove Body Polish Mango | iPhone 11 case |
| Jaxon L | M-15 | XL White Hoodie | Pink and White Knee-high socks | XL Green Hoodie | 3 Fluffy Blankets | 2 Pillows | David Bowie Young American' Record |
| Kerry K | F-17 | Make Up from Sephora | Nike Sweatpants size 3X | Nike Sweatshirt size 3X | Adidas Sweats size 3X | Victoria's Secret Perfumes | Bath and Body Works |
| Lindsey B | F-20 | L Shaped Stud Earrings | Nike Essential Jogger Pants Black size MED | From Pink (VS) Sherpa One Piece Size Med Colors: Misty Pink or Grey | Michael Kors Bradshaw LOGO Smart watch strap in Brown | American Eagle Next Level Curvey Jeggin size 6 Regular | Nike Fleece Pull Over size MED Pink |
| Logan Y | M-17 | PS4 Controller | RC Race Car | Basketball | Old Spice Set | Gaming Headset | Seattle Seahawks twin Sheet set |
| Lydia C | F-9 | Barbie Fashions Yellow and Black Dress | Anything Barbie | Little House on the Prairie Boxed Book Set | Anything Paris Themed | Dolly and Me Matching Clothes size 10/12 | Luigi's Mansion 3 Switch |
| Mahamadou H | M-18 | Black Nike Slides size 11 | Puma Backpack Black | Oxford World Atlas | Men's Clippers with wire | Red Ralph Lauren/Polo cap Red | White Classic Lined Clog Crocs |
| Makayla D | F-15 | Nike big kids girls tennis skirt Black size kids XL | Nike Sportswear Club Fleece Pullover Hoodie Pink size Adult Sm | Training crew socks 6 pair Nike everyday plus cushioned White size med womens shoe size 8.5 | This Light Between Us by Andrew Fukuda | Dickies Fleece Zip Hoodie Black Size Adult Small | Big Kids girls tennis top Nike Court Dri FIt Black Kids XL |
| Malik B | M-16 | American Eagle Flannel Shirt Red, black and white | True White Slip-On Vans size 11 1/2 | American Eagle Air Flex & Authentic Skinny Jeans Dark Blue size 34X30 | American Eagle Air Flex & Athletics Skinny Jeans Black Size 34X30 | 5.0 Breast Cancer Awareness Receiver Gloves Size XL | Fur Lined Crocs Color: Black Size 12 |
| Malik D | M-2 | Toy trucks | Ride On Dig n' Dump bulldozer | Thomas the Train | Educational Toys | Play Tool set | Waterproof boots 8 |
| Marc D | M-17 | Nike Hoodie Size Med | Duffle bag | Wallet | Robe size Mens Med | Pajamas Size adult small | Nike Slides size 9 |
| Marcel D | M-14 | White Nike Compression Pants Small | McDavid Hex shooter Arm Sleeve Color:White | Nike GridIron Football Visor | SKLZ 6X Hurdles | Cutters Adult Gamer 3.0 Padded Receiver Gloves | Wilson NFL official TDS Football |
| Marcus S | M-17 | MP3 Player with Blootooth 4.0 Amazon Man Souloker with wirless headphones model number 8541721342 | Adidas Mens Slides size 13 Color Active red/White and Black | Senicc 2 pack Gaming Headset with Microphone | 2 Pack wireless controllers for PS4 and a joystick for PS4 | Nike Mens Jogger Pants Size XL Color Black | Nike Hoodie Size XL color Black |
| Marianna W | F-2 | Disney Princess Toddler Doll | Toddler Play Doh Set | Mega Bloks ABC Musical Train | Princess Coloring Books My First Big Book of Coloring | Tea Party Set | Baby Shark Bath Tub Toys |
| Milan H | F-2 | Fisher Price Doctor Kit | Bristle blocks | Plastic Princess Sled | Fisher Price Laugh & Learn Smart Stages piggy bank | 5 pound weighted blanket | Peanut Ball Medium |
| Miley R | F-12 | Lace Up High Heel Boots Black size 12 Brinley Co from Walmart | Nike Sweatpants Black size XL  | Hot Topic Sweatshirt 2XL | Naruto Posters | Gold Hoop Earring set | BTS Posters (Boy band) |
| Myles D | M-8 | Nerf Fortnite DG Blaster | Jurassic  WorldRoarin T-Rex | Nike Sweatpants kids LG (10-12) | SpiderMan Body Pillow | Black Puff vest Kids LG 10-12 | All Because You Matter by Tami Charles |
| Narayah B | F-10 | Learning Games | LOL Dolls | Slime Kit | Barbie Head | Art Supplies | Pajamas |
| Nakylah S | F-12 | Yellow 32 oz Hydroflask water bottle | Flat iron | Black Nike Tights size adult small | Yellow and white air pod case | 2 pair of black Champion Sweatpants size adult small | Champion Sweatshirts Colors: White, Red or Black Size adult SM |
| Nyezzell L | M-17 | Call of Duty Cold War for PS4 | PS4 Controller RED | Resident Evil 3 for PS4 | Nike Long Black Socks Shoe size 10 | PS4 Controller GOLD | Grey Champion Sweatpants Size Med |
| Rafia S | F-19 | Victoria's Secret Perfume | Black Slip on Vans size 5.5 | Women's Champion Power blend fleece Joggers Black size small | Get Things Started Brush Collections Morphe | Coach Double Corner Zip Wristlet Black | Ring Light with tripod stand from Amazon |
| Rain L | F-12 | Art supplies | Unicorn stuffed animals | MP3 player | Bath Robe size med | Twilight Midnight Sun Book | Bath & Body Works Perfume and Lotion |
| Rashawn C | M-14 | Ethics men boxers size small | Fishing Pole | Speaker | Rick and Morty Hoodie size Mens Small | blow dryer | Black Vans size 8.5 |
| Richard S | M-14 | Phenom Elite Sinister Football Gloves From phenomelitebrand.com | UFC 4 game for PS4 | Nike Sportswear Club Fleece Joggers color: Black Size boys med (12) | Watch Dogs Legion game for PS4 | Nike Sportswear Club Fleece Pullover hoodie color Black Size boys Med (12) | 18K gold cross necklace from poshmark.com |
| Samantha C | F-10 | Disney Frozen 2 Elsa doll | Kids cat ear headphones | make up kit for kids | Little People Frozen Play set | Animal socks shoe size 1 kids | Bow JoJo Doll |
| Savannah C | F-14 | Nike Sportswear club Fleece Joggers Color light grey Size LG | Victoria's Secret Perfume and Lotion | Flat Iron and a Hair Dryer with a Diffuser | Light PinK Bath Towel set | Light Pink Rug | Nike Slides size 7 |
| Shalon M | F-3 | 2 pack Learning Shapes and Colors wood Puzzle at Target | Doc McStuffins wash your hands doll At Walmart | Minnie Mouse Plush Toy | Mickey Mouse Plush toy | Minnie Mouse Bath Towel | Anything Minnie Mouse |
| Terrence M | M-19 | Nike Sportswear Club Fleece Pullover Hoodie  Black Size LG | Nike Sportswear Club Fleece Pullover Hoodie University Red size LG | Nike Sportswear Club Fleece Joggers Black size LG | Nike Sportswear Club Fleece Joggers University Red Size LG | Electric Muscle Stimulator (Abs and Arms) us.zephirshop.com | Need For Speed Rivals game for PS4 |
| Trinity W | F-5 | JoJo Siwa Hair Bows | Elsa Doll | Make Up Kit for Kids | Anything from Frozen | Elsa sneakers size 1 kids | Frozen Roller Blades and Helmet size 1 Kids |
| Trista B | F-16 | Victoria's Secret perfumes | Bed in a Bag Red | Nike Slides size 8 Red or Black & White | Winter fuzzy Crocs Black size 7.5 | Joggers Grey size SM | Garnier Whole Blends Honey Treasure Shampoo and Conditioner |
| Valentina W | F-3 | Disney Princess Toddler Doll | Toddler Doodle Mat | Moon Star Projector Light for Kids | Melissa & Doug Minnie Wooden Magnetic Dress Up | Piano Music Mat with 19 keys | Melissa & Doug Scoop and Serve Ice Cream Counter |
| Xavier R | M-11 | Youth Fashion Fortnite Pullover Hoodie suit for Boys- BLUE Hoodie Boys Size 12 Black pants Size boys 14 | Mello Gang Stay in School Backpack | Battle Royal Stainless Steel Water Bottle | Red Camo PS4 Controller | Juice WRLD Hoodie size 12 boys | Mello Gang Smile Hoodie Size boys MED/12 |
| Jalil B | M-17 | Wind breaker Size med | Polo cologne | Red Nike hoodie size med | Nike slides size 10 | Polo T shirts size med | Nike hoodie white size medium |
| Jacob B | M-6 | Match Box  or Hot Wheels Cars | Hot Wheels Race Track | Kids Fishing Pole | Educational toys | Big Legos or Mega Blocks | Flash Cards:  Matching, ABC, counting, colors |